Leopards and Highlands share the spoils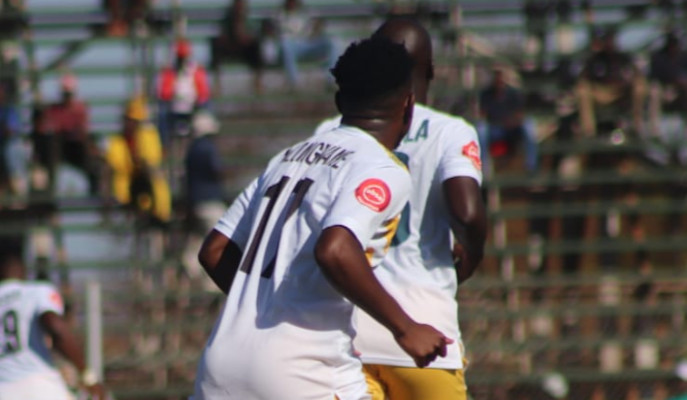 Black Leopards have claimed their first point of the 2019/20 Absa Premiership season after they fought back from a goal down to hold Highlands Park 1-1 at Thohoyandou Stadium on Saturday afternoon.
The Lions of the North led at halftime through Sphiwe Mahlangu, but Lidoda Duvha struck back in the second stanza through Lesedi Kapinga to secure a share of the spoils and rise off the foot of the table.
Leopards enjoyed early dominance and came the closest to an early goal with a 12th-minute long-range effort from Kapinga, who drew an excellent save out of Highlands goalkeeper Thela Ngobeni.
Highlands gradually grew into the game and had a decent chance just before the midway point of the first half, when Sabelo Nyembe was presented with a shooting opportunity just inside the hosts' penalty area, but he cracked his volley high and wide.
Lidoda Duvha looked to be the stronger team, but they didn't account for the danger of a long throw-in from Highlands' Ryan Rae: the glove-donning defender launched a ball into the box and Leopards' poor marking was punished by Sphiwe Mahlangu, who had a free header on 42 minutes to put the visitors ahead.
The Lions of the North enjoyed a one-goal lead at halftime, but the hosts needed only seven minutes of the second half to draw level at 1-1, as Kapinga cut inside from the left and fired a powerful shot from just outside the box which had the beating of Ngobeni's right hand.
Leopards dominated through the remainder of the second half, but clear chances were hard to come by – even after the introduction of Joseph Mhlongo, Themba Ndlovu and Tshwarelo Bereng from the substitutes' bench.
In fact the only true scoring chance for Lidoda Duvha came from a charge down on an attempted clearance from Ngobeni in the 81st minute, but the goalkeeper recovered well to deny Ndlovu on the follow up.
The teams will be back in Absa Premiership action this coming midweek: Highlands host AmaZulu on Tuesday night, while Leopards head to Maritzburg United on Wednesday.
Black Leopards (0) 1 (Kapinga 52')
Highlands Park (1) 1 (Mahlangu 42')
Leopards: Mendes, Matlaba, Katjiukua, Masia, P. Zulu, Phala (Mhlongo 61'), Mokoena, Mudau, Hlongwane (Bereng 77'), Malajila (T. Ndlovu 72'), Kapinga
Highlands: Ngobeni, Mokoena, Fransman, Rae, Munyai, Williams, Mahlangu, Mvala (Mkhabela 86'), Shalulile, Mogaila (Ndoro 74'), Nyembe (Jooste 67')