Highlands chase first win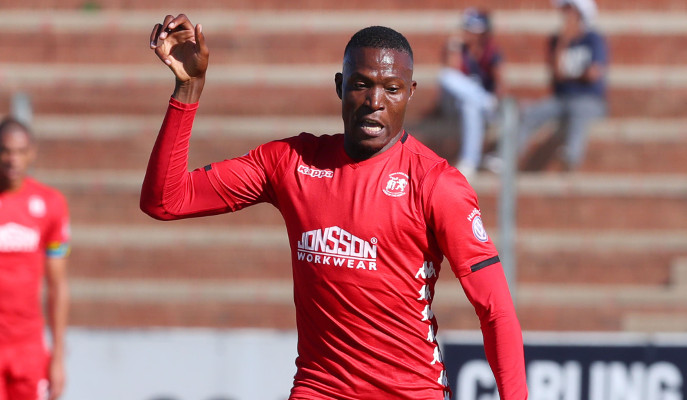 Highlands Park will chase a first win of the Absa Premiership season when they host AmaZulu at Makhulong Stadium on Tuesday 27 August 2019, kick-off at 19h30.
Highlands have claimed two points from their three opening league matches of the 2019/20 campaign. This past weekend they were held 1-1 away to Black Leopards at the Thohoyandou Stadium, with Sphiwe Mahlangu scoring the goal for the Lions of the North.
AmaZulu are yet to claim a win in the league this season, though they at least avoided a hat-trick of defeats at the start of the campaign by holding Orlando Pirates 0-0 at King Zwelithini Stadium on Tuesday, August 20.
In head-to-head stats, Highlands and AmaZulu have met in just two previous top-flight matches. Both encounters took place last season, with Usuthu winning 2-1 at Makhulong Stadium in November 2018 thanks to goals from Siyabonga Nomvethe and Emiliano Tade, while the return game in January 2019 ended 0-0.
Highland's line-up from their 1-1 draw with Leopards on August 24: Ngobeni, Mokoena, Fransman, Rae, Munyai, Williams, Mahlangu, Mvala (Mkhabela 86'), Shalulile, Mogaila (Ndoro 74'), Nyembe (Jooste 67').
AmaZulu's line-up from their 0-0 draw with Pirates on August 20: Boshoff, T. Gumede, Sikhakhane, Xoki, Mabiliso (M. Gumede 76'), Sithebe, Vilakazi, Magaqa (Chawapiwa 68'), Ncobeni, De Jong, Ntuli (Cele 84').
Head-to-Head
ALL LEAGUE RESULTS
Season Result Scorers
2018/19 Highlands 1-2 AmaZulu Mbatha; Nomvethe, Tade
2018/19 AmaZulu 0-0 Highlands
LEAGUE RECORD (since 2018/19)
Home
P W D L GF GA
Highlands 1 0 0 1 1 2
AmaZulu 1 0 1 0 0 0
Away
P W D L GF GA
Highlands 1 0 1 0 0 0
AmaZulu 1 1 0 0 2 1
Total
P W D L GF GA
Highlands 2 0 1 1 1 2
AmaZulu 2 1 1 0 2 1
BackpageTXT