Celtic look for another great home showing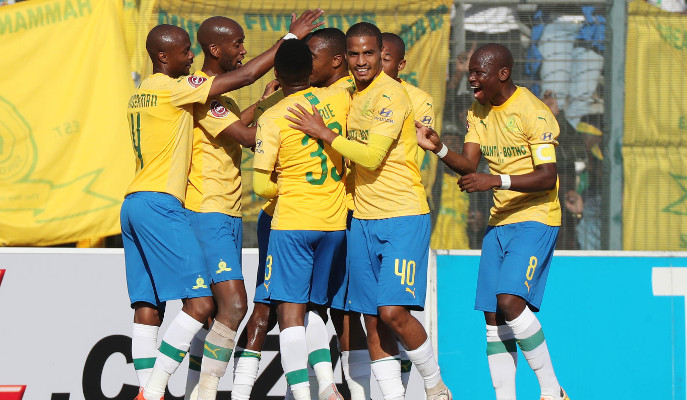 Bloemfontein Celtic will look for a second great home showing in the Absa Premiership when they host Mamelodi Sundowns at Dr Molemela Stadium on Wednesday 28 August 2019, kick-off at 19h30.
Celtic were last in action on Sunday, August 25 when they held Baroka FC 0-0 at the Peter Mokaba Stadium. However, Phunya Sele Sele's previous home match produced an incredible 5-0 home win over Golden Arrows, with goals from Ndumiso Mabena, Manzi Masuku, Harris Tchilimbou, Mzwanele Mahashe and Andile Fikizolo.
Sundowns played to a second successive draw in the league when they were held 1-1 at home by Cape Town City on Tuesday, August 20. The stalemate at least featured an incredible, trademark long-range strike from midfielder Hlompho Kekana.
In head-to-head stats, Sundowns and Celtic have met in 62 league matches since 1985. The Brazilians have claimed 30 wins compared to 13 for Phunya Sele Sele, while 19 matches have been drawn. The Bloemfontein side has claimed just seven wins from 31 home matches against their Tshwane counterparts, suffering 14 defeats in the process.
Last season the teams cancelled each other out, drawing 0-0 both in Bloemfontein in October and in Tshwane in March 2019. Celtic and 'Downs have drawn 0-0 in their last three successive league meetings and in four of their last five.
Celtic's line-up from their 0-0 draw with Baroka on August 25: Mpoto, Pfumbidzai, Rikhotso, Mahashe, Baloyi, Luthuli, Mashikinya, Phalane, Masuku (Potsane 61'), Mabena (Motebang 71'), Tchilimbou (Fikizolo 90')
Sundowns' line-up from their 1-1 draw against City on August 20: Onyango, Morena, Arendse, Lebusa, Lakay, Sirino (Makgalwa 63' [Ncgongca 76']), Kekana, Coetzee, Zwane, Vilakazi (Mkhulise 87'), Maboe.
Head-to-Head
LAST 10 LEAGUE RESULTS
Season Result Scorers
2014/15 Celtic 0-1 Sundowns Pelembe
2014/15 Sundowns 0-5 Celtic Lamola, Mhango 2, Morena, Nyatama
2015/16 Celtic 0-1 Sundowns Laffor
2015/16 Sundowns 1-3 Celtic Arendse; Lakay, Abdul Razak, Phalane
2016/17 Celtic 0-1 Sundowns T. Zwane
2016/17 Sundowns 0-0 Celtic
2017/18 Sundowns 4-1 Celtic Sekotlong, Mabunda, Tau, T. Zwane; Pfumbidzai
2017/18 Celtic 0-0 Sundowns
2018/19 Celtic 0-0 Sundowns
2018/19 Sundowns 0-0 Celtic
LEAGUE RECORD (since 1985)
Home
P W D L GF GA
Celtic 31 7 10 14 19 31
Sundowns 31 16 9 6 39 36
Away
P W D L GF GA
Celtic 31 6 9 16 36 39
Sundowns 31 14 10 7 31 19
Total
P W D L GF GA
Celtic 62 13 19 30 55 70
Sundowns 62 30 19 13 70 55