Maritzburg, Leopards both chase first win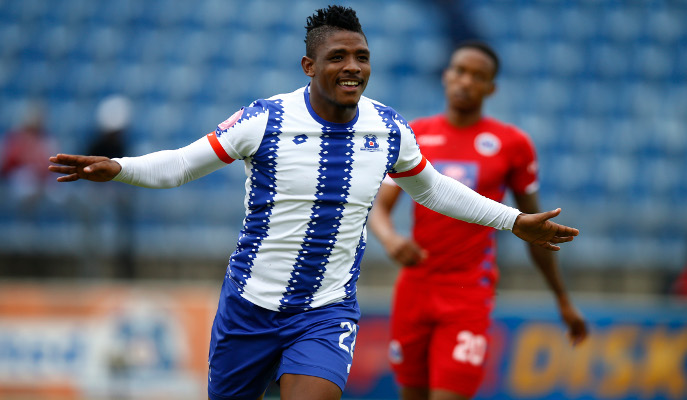 Maritzburg United and Black Leopards will both be chasing their first Absa Premiership win of the season when they meet at Harry Gwala Stadium on Wednesday 28 August 2019, kick-off at 19h30.
Maritzburg have gone three league matches without a win, though their last two results have been draws: 1-1 at home to Highlands Park on August 9 and 0-0 away to Stellenbosch on Sunday, August 25. The Team of Choice will hope that their home crowd inspires them to a first three-point haul.
Leopards picked up their first point of the season this past weekend when they were held 1-1 at home by Highlands Park. Lidoda Duvha found themselves behind in the match and on course for a third straight loss, but Lesedi Kapinga struck in the second half to secure a share of the spoils.
In head-to-head stats, Maritzburg and Leopards have met in 10 top-flight league matches since 2005/06. Lidoda Duvha and the Team of Choice have both claimed three wins, while four games have been drawn. The KwaZulu-Natal side has recorded two wins, two draws and one defeat in five home matches in the rivalry.
Last season Maritzburg took four points off Leopards, with the teams drawing 1-1 in KwaZulu-Natal in December 2018, before the Team of Choice won the return game in Thohoyandou in April 2019 2-1, thanks to a strike from Mohau Mokate and an own goal from Jean Munganga.
Maritzburg's line-up from their 0-0 draw with Stellenbosch on August 25: Ofori, Allie, Mngonyama, De Reuck, Xulu, Mekoa (Shandu 72'), Timm, Morgan, Kutumela (Moseamedi 68'), Mokate (Buchanan 85'), Claasen.
Leopards' line-up from their 1-1 draw with Highlands on August 24: Mendes, Matlaba, Katjiukua, Masia, P. Zulu, Phala (Mhlongo 61'), Mokoena, Mudau, Hlongwane (Bereng 77'), Malajila (T. Ndlovu 72'), Kapinga.
Head-to-Head
ALL LEAGUE RESULTS
Season Result Scorers
2005/06 Maritzburg 2-0 Leopards Sadomba, Ntsoelengoe
2005/06 Leopards 2-1 Maritzburg Ng'ambi, Mabusela; Mazana
2006/07 Maritzburg 1-1 Leopards Omotayo; Maluleke
2006/07 Leopards 1-0 Maritzburg Shongwe
2011/12 Leopards 0-0 Maritzburg
2011/12 Maritzburg 0-1 Leopards Monama
2012/13 Leopards 2-2 Maritzburg Ramagalela, Monama; Cloete, Malajila
2012/13 Maritzburg 2-1 Leopards Mandaza 2; Xakane
2018/19 Maritzburg 1-1 Leopards Onyango; Musonda (pen)
2018/19 Leopards 1-2 Maritzburg Musonda; Mokate, Munganga (og)
LEAGUE RECORD (since 2005/06)
Home
P W D L GF GA
Maritzburg 5 2 2 1 6 4
Leopards 5 2 2 1 6 5
Away
P W D L GF GA
Maritzburg 5 1 2 2 5 6
Leopards 5 1 2 2 4 6
Total
P W D L GF GA
Maritzburg 10 3 4 3 11 10
Leopards 10 3 4 3 10 11