Celtic into Ke Yona quarters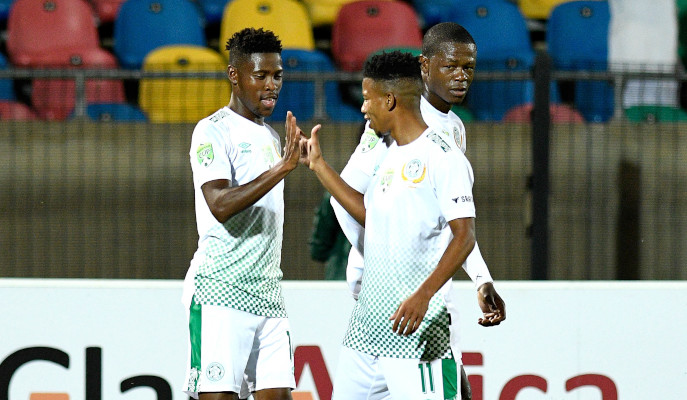 Bloemfontein Celtic overcame Maritzburg United 3-2 in the Nedbank Cup Last 16 match at the Dr Molemela Stadium on Saturday night.
As a result, the Phunya Sele Sele progressed to the quarterfinals, while their Premier Soccer League (PSL) rivals Maritzburg were eliminated.
The Team of Choice began the match brightly and they did break the deadlock 18 minutes into the encounter.
Celtic defender Justice Chabalala was adjudged to have handled the ball in the box from Daylon Claasen's pass.
Thabiso Kutumela then stepped up and beat Celtic goalkeeper Jackson Mabokgwane from the spot-kick to make it 1-0 to Maritzburg.
Phunya Sele Sele then applied some pressure on the Team of Choice's defence which was led by Siyanda Xulu.
Parity was restored in the 23rd minute when Tumelo Ntjoti netted with a header from close range to make it 1-1 for Celtic.
The score was 1-1 at the interval with Celtic having fought back to hold Maritzburg.
Siwelele pressed the Team of Choice after the restart and Maritzburg keeper Bongani Mpandle had to make a great save to deny Mzwanele Mahashe.
However, Lehlolonolo Seema's charges did take the lead when Ramasimong Maloisane scored from close range to make it 2-1 to Celtic in the 65th minute.
Maritzburg pushed for the equalising goal, but Bongani Hlongwane was just unlucky when his shot was blocked on the goal-line by Chabalala.
The Team of Choice never lost hope as they grabbed a late equaliser when Kwanda Mngonyama netted from close range to make it 2-2 with two minutes left.
However, it was Harris Tchilimbou, who proved to be the hero as he handed Celtic a 3-2 win over Maritzburg when netted in stoppage time.
Celtic (1) 3 (Ntjoti 23', Maloisane 65', Tchilimbou 90'+1)
Maritzburg (1) 2 (Kutumela 18', Mngonyama 88')
Celtic: Mabokgwane, Rikhotso, Ngobeni, Maloisane (De Jongh 86'), Mahashe, Njoti (Luthuli 78'), Chabalala, Baloyi, Phalane, Potsane (Tchilimbou 75'), Mabena.
Maritzburg: Mpandle, Sanoka, Mngonyama, Kunene, Xulu, Kutumela, Timm (Nyoni 80'), Claasen, Ntshangase (Buchanan 46'), Tlolane, Brockie (Hlongwane 58').