The stage is set for a one of a kind Nedbank Cup final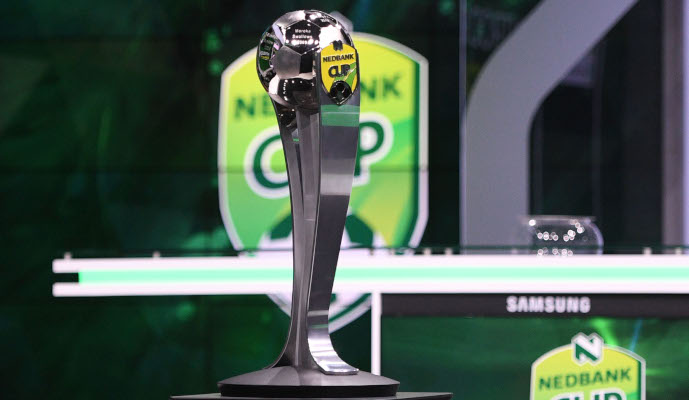 South Africa will witness a first of its kind Nedbank Cup final between Bloemfontein Celtic and Mamelodi Sundowns this weekend.
The #NedbankCup2020 Final will be played at Orlando Stadium on Saturday, 12 September 2020. Kick-off is at 20h00.
After twelve years of the Nedbank Cup, this season will see the Cup's first ever final match take place behind closed doors. As the country continues to operate under lockdown, spectators are not allowed to physically attend this years' final however, the Premier Soccer League and tournament sponsors Nedbank, promise to bring the Nedbank Cup atmosphere into South African homes.
In light of covid-19 and its impact in society, Nedbank has been encouraging all South Africans to stay safe and play their part. As part of the 2020 Nedbank Cup, Nedbank will award the winning team with an opportunity to play their part by contributing to football development in South Africa. Together with Nedbank, the winning team will hand over a multipurpose sports court to a community that falls under the club's jurisdiction. The multipurpose sports court which will be built in a selected Gauteng or Free State community will also be created with the aim to have the club visit as often as possible to scout talent, inspire and motivate the local community.
"As Nedbank we pride ourselves in our brand essence as money experts who do good and we're committed to making a positive impact in communities across South Africa. Through our partnership with The Sports Trust, we continue to positively contribute towards making the dreams of young athletes a reality. In addition to the R7 million prize money, the final two teams in the Nedbank Cup will be competing for a course that is set to make a difference, "said Khensani Nobanda, Group Executive, Marketing and Communications at Nedbank.
While football is still being played in empty stadiums, the Nedbank Cup aims to bring the stadium atmosphere to South African homes through the launch of the Nedbank Cup Fanmode. A first of its kind in Mzansi, the digital platform allows fans to share their experiences and live reactions by singing their team song, celebrating goals, applauding and waving their team flag during the Nedbank Cup final. Nedbank will also be giving away prizes to fans who participate and engage the most on the platform.
"The lockdown has challenged us to be creative and come up with ideas to keep the fans engaged. We are thrilled to launch the Fanmode platform in South Africa and encourage fans to show love for their favourite teams while watching safely from home. Through this digital platform, fans will now be able to support their teams and see their reactions on TV during the match," Nobanda concluded.
As is Nedbank Cup tradition, the 2020 opening ceremony is expected to keep fans glued to their screens and entertained with performances by the colourful Sho Madjozi and DJ Maphorisa.