Nedbank Cup 15th edition officially launched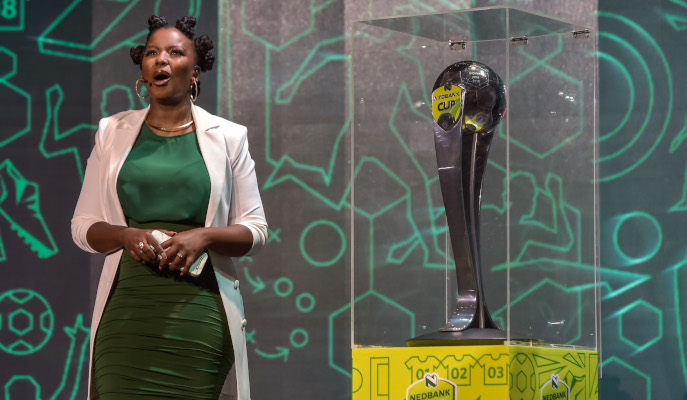 The Premier Soccer League (PSL) together with partners, Nedbank, have officially kicked-off the 2021/22 Nedbank Cup campaign, celebrating 15 years of the prestigious knockout tournament.
The round of 32 draw was conducted on Wednesday, 12 January 2022 in Johannesburg, showcasing 32 amateur and top-tier teams who will go head-to-head in the first round of the tournament.
For 15 years, the Nedbank Cup has been the sole knockout competition of its kind, contributing to the development of domestic football by providing amateur teams with an opportunity to compete against top-tier teams. Over the years, football fans have witnessed historic wins by new kids on the block such as TS Galaxy and Tshakhuma Tsha Madzivhandila (TTM) defeating well established sides and earning the opportunity to compete in the CAF Confederations Cup.
"What a great achievement it is to reach this milestone; 15 years changing lives and helping others reach for their dreams, while growing and developing this wonderful game across South Africa. As Nedbank, we are honoured and proud of the work that has been accomplished through this sponsorship. Through our support for local football, we hope to continue growing the sport and helping communities. We thank our partners the PSL for their support and wish the best of luck to all 32 teams participating this year," says
Nedbank's Group Executive for Marketing and Corporate Affairs, Khensani Nobanda.
The 2020/21 season saw Limpopo side, Tshakhuma Tsha Madzivhandila make history with their first ever Nedbank Cup triumph, lifting the trophy at the Free State Stadium and walking away with the R7 million prize money.
This season, Nedbank will once again give the winning team an opportunity to contribute to football development by selecting a school in their jurisdiction, where the 10th multipurpose sports court will be built. With a 20-year-lifespan and five sporting codes, this state-of-the-art facility is a true demonstration of Nedbank's commitment to sports development in South Africa.
As part of the 15th Nedbank Cup campaign, Nedbank and the PSL will also be launching exciting initiatives and activities to celebrate and connect with the fans.
Learn more and stay up to date with all Nedbank Cup activities by visiting the Nedbank Cup website or follow @Nedbanksport