Highlands, Polokwane battle for MTN8 final spot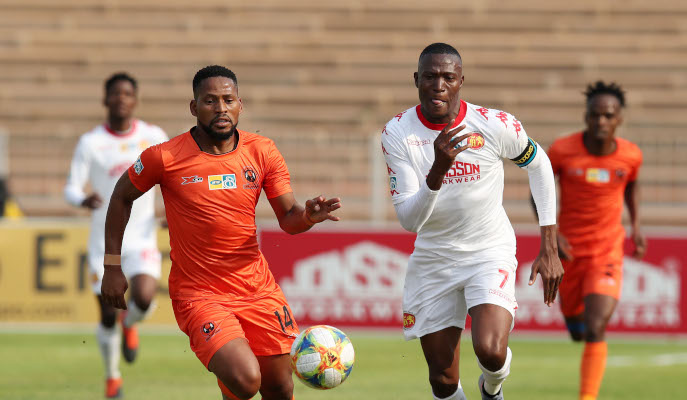 Highlands Park will battle with Polokwane City in the 2019 MTN8 semifinal second-leg match at the Makhulong Stadium on Tuesday. Kick-off is at 7:30 pm CAT.
The tie is locked at 0-0 on aggregate with the first-leg encounter having ended in a stalemate in Polokwane late last month.
The Lions of the North are now in a good position of advancing to a final of a major tournament for the first time in 36 years.
Highlands Park head coach Owen Da Gama refused to discuss his game plan for the second-leg encounter.
"We are looking forward to the second-leg match. I will keep my cards close to my chest," Da Gama said.
"We have picked up a few pointers. We know what we need to work on. Hopefully, on the day we will implement what we worked on."
Meanwhile, Polokwane are oozing with confidence as they are coming off a 1-0 win over Kaizer Chiefs in an Absa Premiership match.
Rise and Shine are looking to make history by reaching a final of a major competition for the first time in the club's history.
Polokwane head coach Zlatko Krmpotic is confident that his side can secure a victory over the Lions of the North in Tembisa.
"A goalless draw is not a bad result ahead of the second game," Krmpotic said.
"We will go to the second game to win. I believe one goal be enough to (send us) to the final, but we shall see."
HIGHLANDS PARK: PLAYERS TO WATCH
Lindokuhle Mbatha: The experienced attacking midfielder is a very influential player in the Lions of the North team. Mbatha will be keen to use his experience to help Highlands Park overcome Polokwane.
Peter Shalulile: The Namibian attacker has been in top form having netted three goals in the Absa Premiership this season. Shalulile will be hoping to find the back of the net and help his side reach the final.
POLOKWANE CITY: PLAYERS TO WATCH
Jabulani Maluleke: The Polokwane captain scored the only goal of the match as his side defeated Chiefs on Saturday. Maluleke will be looking to play an important role in helping Polokwane stun Highlands Park.
Mohammed Anas: The Ghanaian striker found the back of the net once as Rise and Shine reached the semifinals. Anas will be eager to add to his tally and inspire his side to a historic final.