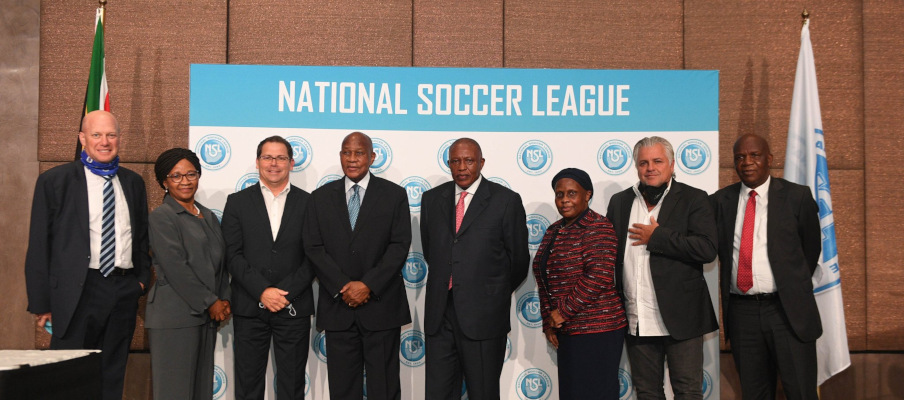 The Premier Soccer League (PSL) is the trading name of the National Soccer League (NSL). It is an Affiliate Member of the South African Football Association (SAFA) and the administrator of professional football in the Republic of South Africa.
The PSL was established in 1996.
Manning Rangers were the first to be crowned champions of the PSL in 1997 when Gordon Igesund-coached the side and stunned all and sundry by winning the title ahead of a number of more fancied opponents.
From 1998 to 2000 the league was dominated by Mamelodi Sundowns, who pulled off a hat-trick of titles.
In 2001, Igesund moved to Orlando Pirates and helped the 'Buccaneers' secure the title. The following season he moved to Cape Town-based Santos, and steered it to win the league title, thus becoming the first coach to win the championship with three different clubs. He then won it again with Mamelodi Sundowns in the 2007/08 season.
The league was reduced from 18 to 16 teams after the end of the 2001/2002 season to avoid fixture congestion, causing two teams, Ria Stars and Free State Stars, to be disbanded.
Kaizer Chiefs successfully defended their league title in 2005 after they won the prestigious trophy in 2004 for the first time in a decade.
The 2005/2006 season saw Mamelodi Sundowns capturing the title for the fourth time.
The PSL has helped raise the standard of club soccer in South Africa, providing the sport with better media coverage and much-improved revenue through strong sponsorship deals. Sponsors include renowned brands like Nedbank, Telkom, Absa, and the official suppliers are Castle, Coca-Cola and Vodacom.
It has also provided a platform for local players to make their mark and catch the eye of overseas clubs.
Founder Members
AmaZulu
Bloemfontein Celtic
Cape Town Spurs
Hellenic
Jomo Cosmos
Kaizer Chiefs
Manning Rangers
Michau Warriors
Moroka Swallows
Orlando Pirates
QwaQwa Stars
Real Rovers
Mamelodi Sundowns
Supersport United
Umtata Bush Bucks
Vaal Professionals
Witbank Aces
Wits University
The current PSL Executive Committee:
1. Dr. Irvin Khoza (Chairman)
2. Dr Kaizer Motaung
3. Ms Mato Madlala
4. Mr John Comitis
5. Mr Stanley Matthews
6. Mr David Thidiela
7. Dr Rejoice Simelane
8. Mr Robert Benadie