Brilliant Khuzwayo returns to the #AbsaPrem Soweto Derby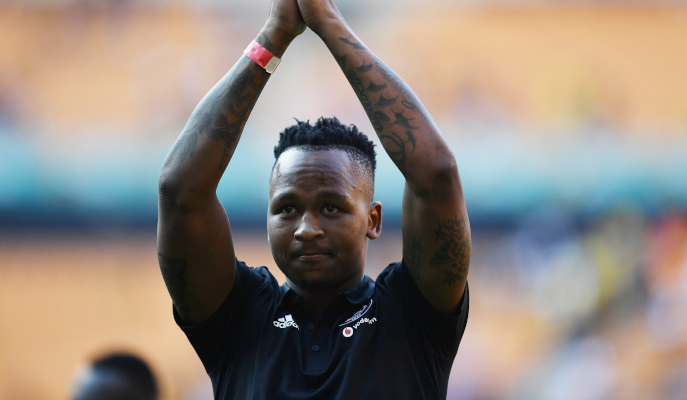 The two giants of South African football, Kaizer Chiefs and Orlando Pirates square off for the first Woza Nazo Soweto Derby of the 2019/20 Absa Premiership season on Saturday, 9 November at FNB Stadium.
As one of the season's most anticipated domestic football fixtures Absa Premiership sponsor, Absa, will be going the extra mile to bring the match to the fans and make sure there is football fever everywhere.
Brilliant Khuzwayo, a man who has played for both Kaizer Chiefs and Orlando Pirates, will return to a stadium that is all too familiar to him when he stands between the goal posts for the halftime Absa Premiership Woza Nazo shootout.
The hosts, Kaizer Chiefs, have had an impressive start to the season and are in with a chance to put an end to their long-standing winless Absa Premiership run against Orlando Pirates.
Amakhosi last won the fixture in December 2014 and will be looking to use the match to solidify their standing at the top of the log standings.
On the eve of the much-anticipated match, Absa will showcase the popular Woza Nazo Wheel
as part of an Absa Premiership roadshow set to take place at the Dobsonville Mall in Soweto on Friday, 8 November between 2pm - 4pm.
Existing Absa customers will be given an opportunity to spin and win great prizes at the venue.
Football fans who attend the roadshow and sign up to open an Absa account on the day will have an opportunity to also win Woza Nazo Absa Red Tickets to access the match.
Absa branches, Absa Jabulani Mall and Absa Maponya Mall, will also be bringing the Soweto Derby fever by giving away Woza Nazo Red Zone tickets throughout the week until Friday, 8 November. Customers that come in to make a transaction in one of these Absa branches will stand a chance to win Absa Red Zone Tickets for the exciting clash.
At halftime, Absa will continue with popular Woza Nazo Shootout
that will see the sixth football supporter this season winning an instant cash prize of R 100 000. During halftime, five Absa customers will be brought to the pitch to kick against recently retired former Amakhosi and Buccaneers goalkeeper Khuzwayo, in a sudden death competition to determine the winner.
As part of the match day experience, Absa, will also be providing 2 000 fans who receive the Woza Nazo Absa Red Tickets with a Woza Nazo hamper on match day. The hamper will consist of Woza Nazo merchandise to enjoy during the match.
The Woza Nazo hamper collection station will be located at Gate E (near the Rea Vaya Station on the Soweto Highway side of the FNB Stadium) from 11:30am and will close at 2:30pm.
Fans with Absa Red Zone Tickets are encouraged to arrive at the stadium early.
To be part of the Absa Premiership Woza Nazo conversation, follow #AbsaPrem #WozaNazo on social media.