Q&A with Downs winger Thapelo Morena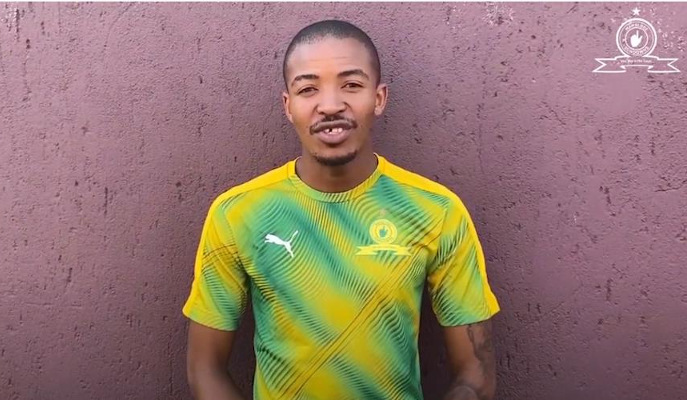 In a website series titled, "stay home with Downs" Mamelodi Sundowns catch up with their speedster, Thapelo Morena from home.
The wing back answers a series of questions on lockdown and how his recovery is progressing behind the scenes.
What is your daily routine?
"Wake up, have breakfast, shower you know the normal things then prepare my training equipment outside"
What do you do to keep yourself busy?
"Watching games, watching TV, Playing Playstation, playing some pool, reading books"
How is rehabilitation going?
"It's going good, one of the challenges is not knowing how far along I am but the good thing is that I'm keeping in contact with everyone"
Is being at home during the lockdown challenging?
"No, not really, the only thing is that sometimes I wish I was close to the team"
How often do you communicate with the team doctors?
"Every 2 days we communicate, we do a checkup with where we are with everything"
Who are the jokers in the Sundowns change room?
"There's a lot! I'll give a few names… When we travel Africa, you want to be on our bus!"
Can you tell us any funny stories?
They like to take videos, talk about things out of this world!
www.sundownsfc.co.za