Seabi own-goal hands Stellenbosch victory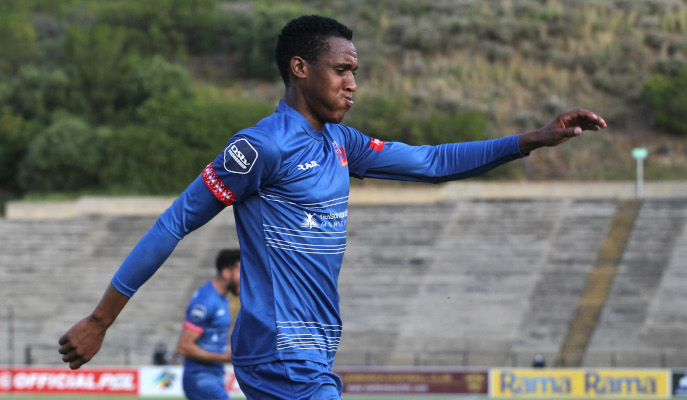 Stellenbosch FC claimed a 2-1 victory over Chippa United in the DStv Premiership match at the Danie Craven Stadium on Saturday evening.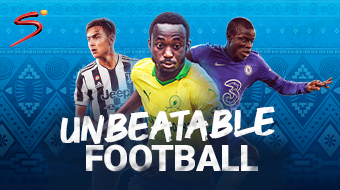 * Get DStv or Showmax Pro to watch all the action live.
The victory elevated Stellies to second place on the league standings, while the Chilli Boys, who tasted their third defeat of the season, remained 13th on the table. 
Stellies took an early lead as they scored in the 10th minute with the Chili Boys having failed to clear their lines after goalkeeper Ismail Watenga had denied Judas Moseamedi from close range.
Stanley Dimgba then pounced and hit the back of the net from the rebound to hand Stellenbosch a 1-0 lead as the Nigerian centre forward netted his first goal of the current campaign. 
The hosts put their foot off the pedal and they allowed the Chilli Boys to control the match, and parity was restored in the 24th minute when Sammy Seabi scored with a header to make it 1-1.
However, Seabi turned from a hero to a villain for the visitors as the lanky midfielder netted an own goal from Ibraheem Jabaar's cross to make it 2-1 to Stellenbosch seven minutes before half-time.
The Mamelodi Sundowns loanee nearly made amends when his header hit the upright at the other end with keeper Lee Langeveldt beaten and the score was 2-1 to Stellenbosch at the interval. 
The Chilli Boys continued to push for the equalising goal after the restart with Seabi working hard in the middle of the park playing some forward passes for his attack-minded teammates.
David Van Rooyen and Ashley Du Preez were introduced by coach Steve Barker just after the hour-mark as Stellenbosch looked to take control of the match and extend their lead. 
Veluyeke Zulu had an opportunity to snatch a late equalizing goal for the visitors in the closing stages of the game, but his effort was brilliantly finger-tipped over the crossbar by Langerveldt. 
The hosts then stood firm at the back until the match referee Eugene Mdluli blew the final whistle and Stellenbosch emerged 2-1 winners on the night. 
Stellenbosch (2) 2 (Dimgba 9', Seabi 38') 
Chippa (1) 1 (Seabi 24')
STELLENBOSCH: Langeveldt, Kwinka, Robertson, De Goede, Jabaar, Adams, Sinkala, Mendieta (Msengi 79'), Dimgba (Du Preez 65'), Titus (Van Rooyen 65'), Moseamedi (Isaacs 79').
CHIPPA: Watenga, Zulu, Hanamub, Mdunyelwa, Lentjies (Jodwana 70'), Pietersen, Sekotlong (Mdlinzo 75'), Seabi (Dickens 75'), Mahlambi (Eva Nga 44'), Mkhize, Lebitso.